"If the only thing people learned was not to be afraid of their experience, that alone would change the world"
Sydney Banks
One Solution for a Sustainable World
Want to make a positive difference in the world but feel stuck about what to do?
Have a sustainability focused project that you'd like to get off the ground?
Looking to engage with others to create solutions to some of the world's problems?
On this 1-day workshop we explore an understanding of the mind that has game-changing implications for all aspects of our lives, including our future on a sustainable planet. I believe that by understanding our human experience and connection with the world we live in, we can bust the myth that is keeping us locked on a path towards increasing social inequality and environmental degradation.
This workshop has plenty of conversations and exercises to get the creative juices flowing and unleash the potential of our imagination to generate actions that will help create a world in which both nature and people can flourish.
By attending the workshop you'll get:
A greater sense of personal wellbeing, resilience and creativity
A new understanding of the mind and how it relates to a sustainable world
Inspiration to put your ideas into action
The principles underpinning this workshop are universal, however, the content and focus can be tailored for specific groups or organizations. A 90-minute taster session is also available. Please email me for more information – sian@leadershipforsustainability.co.uk
The SDG Leadership Challenge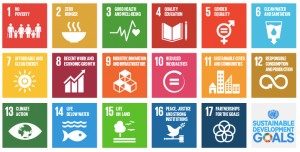 A recent survey by Accenture & the United Nations of over 1000 global CEOs revealed that 87% believe that the Sustainable Development Goals (SDGs) provide an opportunity to 'rethink approaches to sustainable value creation'. However, another survey by Ethical Corporation revealed that only 46% of people surveyed in Europe said that their organization was looking to engage the UN SDGs (54% in Asia Pacific).
Whilst these surveys targeted different populations they nevertheless point to a gap between intention and action. The SDG Leadership Challenge is a first step in addressing this gap.
The Workshop
The SDG Leadership Challenge is a 2-day workshop designed to raise leaders' awareness of the SDGs and how they can be used to create sustainable value for their organization.
It will enable them to
Gain a clear understanding of the SDGs
Investigate where their business operations intersect with the different goals
Understand what their organization is currently achieving in the different SDG areas and where there are gaps
Generate ideas for integrating the SDGs into their business operations
Prepare and present a proposal to senior leaders on how the SDGs can help their business to create sustainable value
It can be run either as a stand-alone workshop or as an element of a broader leadership programme. If part of a leadership programme it can be tailored to highlight the specific learning objectives of the programme. Key capabilities it could cover include leadership, teamwork, creativity & innovation, strategic thinking, dealing with complexity and ambiguity and project management.
Fresh Thinking Leadership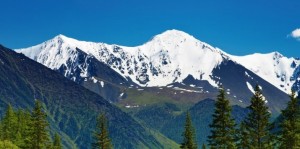 Fresh Thinking Leadership is leadership development exclusively for leaders and organizations who want to make a positive difference in the world. It is based on a unique approach that integrates a focus on sustainability with a new perspective on leadership development.
Traditional leadership development often focuses on the skills, tools and techniques that are considered necessary for effective leadership. The more impactful leadership programmes also focus on the thoughts, values, beliefs and emotions that underpin the leadership action. Fresh Thinking Leadership goes one step further – it explores the operating principles that underpin our experience, that are in play at a deeper level before thought, values and beliefs. By understanding the very nature of the human experience, leaders are able to be more resilient and lead with a sense of purpose, with greater ease, clarity of thinking, creativity and wellbeing.
The Workshop
Fresh Thinking Leadership is a  2-day workshop for leaders and social entrepreneurs who want to develop their leadership capacity whilst working on a current project they are undertaking.
An understanding of the principles explored in this workshop will enable leaders to:
Tap into the full potential of their mind to enhance creativity and clear thinking
Access their innate wellbeing at any time
Be resilient
Communicate with others more effectively
Enjoy what they do more
The workshop also provides the opportunity for participants to progress with a project they are currently working on with the coaching and support from the facilitators and co-participants.
The Fresh Thinking Difference
Exploration of the principles that underpin the human experience as well as the practical implications of these for leadership which means that the learning has a deep and ongoing impact
Focus on the 'why' (sense of purpose) as well as the 'what' (behaviours and actions) so that leadership is aligned with a deeper sense of what's important
Understanding of the challenges facing leaders who lead organizations that have a positive purpose beyond profit; leaders who want to create a world where both nature and people flourish
Programmes that provide immersive experiences that stimulate fresh thinking and insights for leaders
Where do you sit on the digital learning debate? - Do you think it's a fantastic opportunity for exciting, experiential learning or a dull, 'looking at a screen' experience? Having been in the learning & [...]
Can 'purpose' be developed? I believe it can! To read more, download the paper I presented at the Leading Wellbeing Research Festival in July 2015 on The Development of Purpose for Leadership & Sustainable Wellbeing.
Can there really be One Solution for a Sustainable World? This might sound like a bold statement but I believe it to be true. As a global society we're currently on a path that is [...]